(*31*)Fashionable Viking equipment present in Denmark, Depression-era money hoard unearthed in New Jersey, giant-headed prehistoric amphibian found in Germany.
Researchers Find That Beaver Pelts Were The Ultimate Fashion Accessory For Vikings In Tenth-Century Denmark
By the time of the Viking age, the beaver had already been extinct in Denmark for some 3,000 years. However, that didn't cease the extraordinarily fashion-conscious Vikings from going to nice lengths to import its pelts as a flashy method to flaunt their standing.
New analysis on a number of 1,100-year-old pelts unearthed at Viking grave websites in Denmark reveals simply how prized these furs have been. As one researcher stated, "Fur would have acted as an example of conspicuous consumption… a recognizable luxury product and visible evidence of high status, which would differentiate the wearer socially and economically."
Discover the total story behind this enlightening discover right here.
A Couple In New Jersey Unearthed Depression-Era Cash While Landscaping Their Yard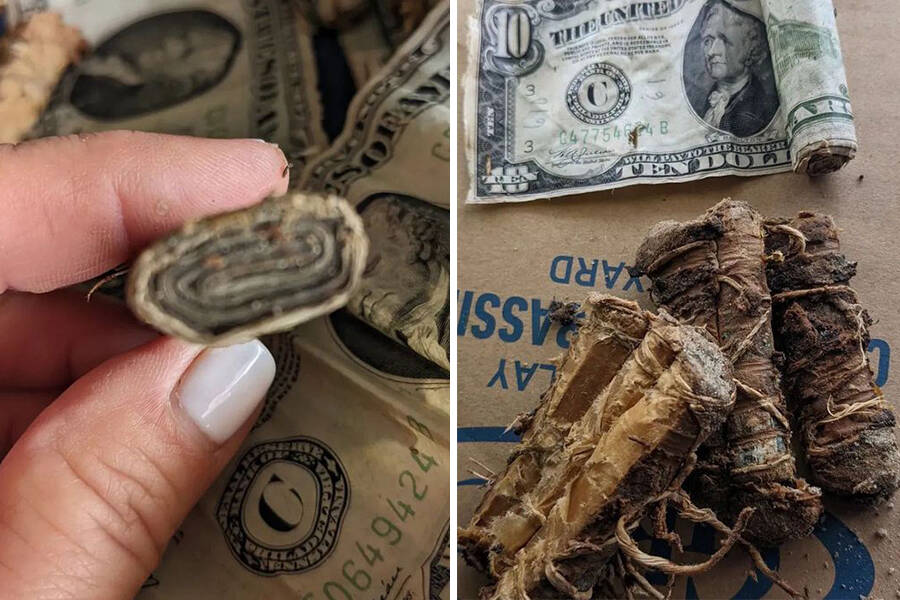 Richard and Suzanne Gilson have been lately performing some landscaping at their New Jersey house once they immediately discovered bundles of money buried of their yard.
Working with a mini-excavator, Richard Gilson was eradicating a major quantity of particles from across the couple's house when he stumbled upon one thing surprising. Gilson initially believed he had uprooted weeds that have been littered all through the yard, however upon nearer examination, he realized he was really taking a look at tightly wound rolls of money.
Dig deeper on this report.
Researchers Just Discovered An Ancient, Giant-Headed Amphibian That Used Its Sticky Tongue To Catch Prey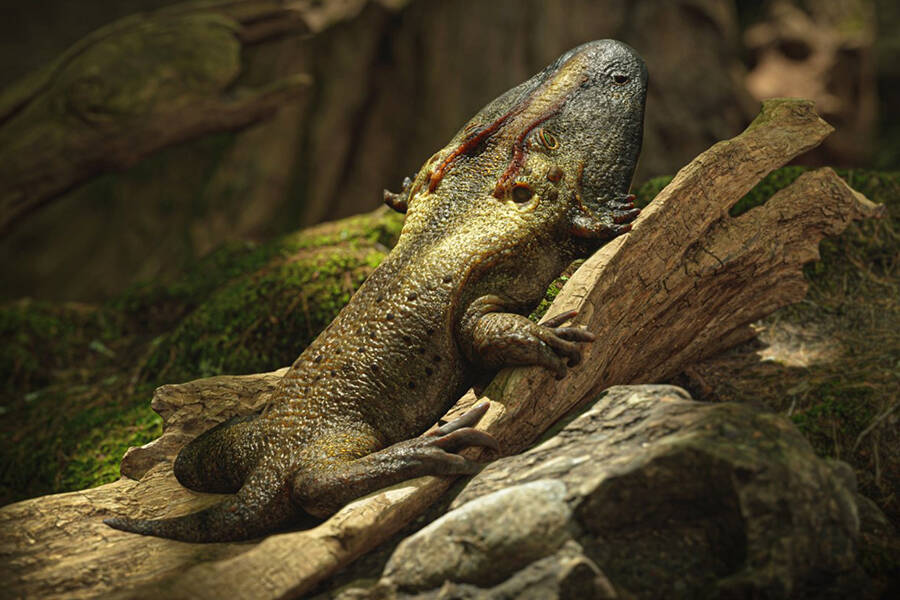 Several years in the past, paleontologists digging in an historical petrified forest in Chemnitz, Germany unearthed a wierd fossil. The creature was 10 inches lengthy and had a big, flat head, however specialists weren't positive what it was.
Now, they've recognized the animal as a brand new species of prehistoric amphibian that they're calling Chemnitzion richteri. This frog-like creature roamed the forest 300 million years in the past, consuming bugs like centipedes and spiders, although it's nothing like several animal researchers had ever seen earlier than.
Read on right here.